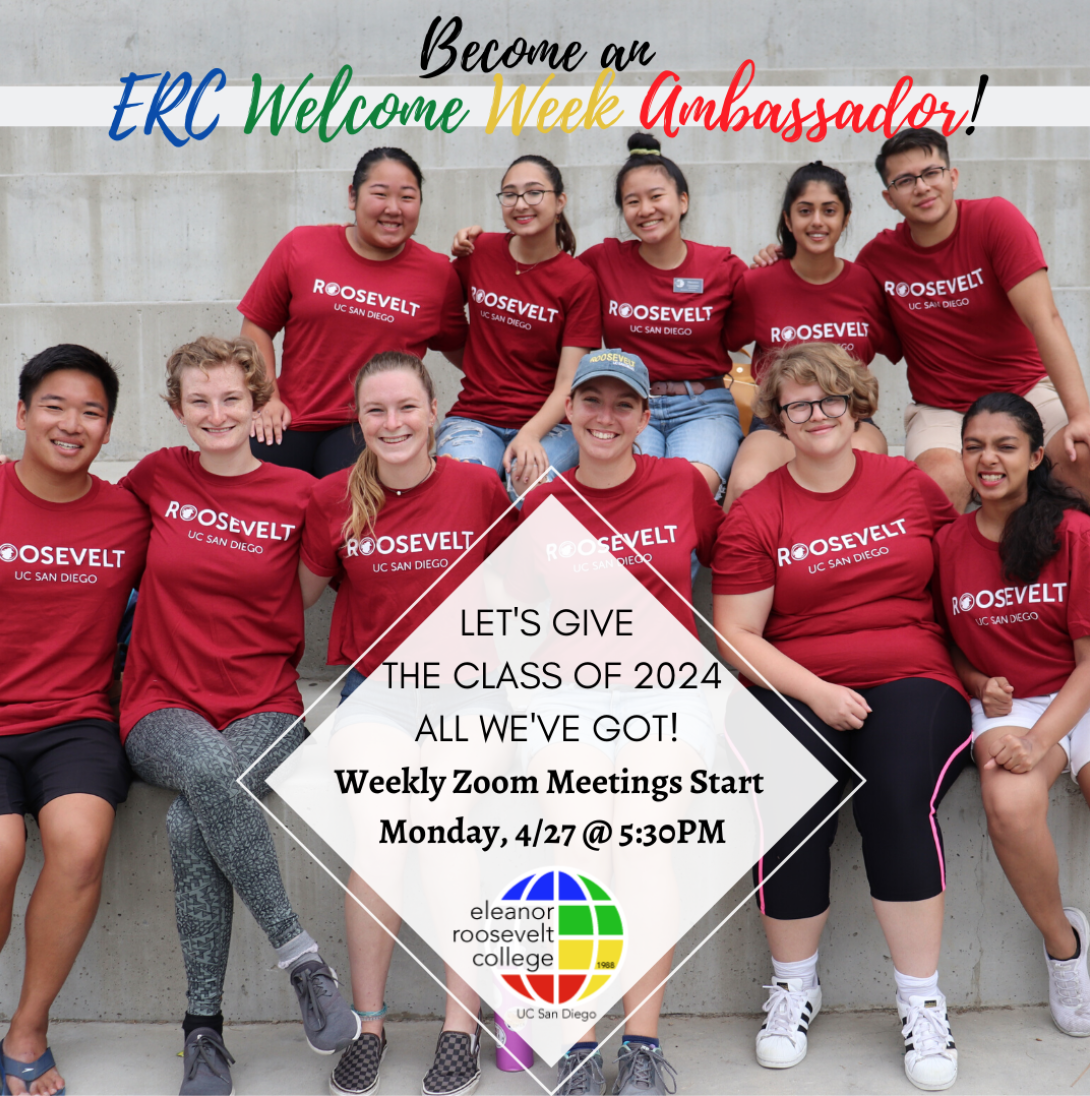 Interested in being a Welcome Week Ambassador? Here's why YOU should join ERC's Welcome Week Committee:
1. Make the Class of 2024 feel special!
2. Build lasting bonds with friends
3. Organize and plan the events of your dreams
4. Mentor incoming students
5. Show your creative side
Welcome Week Committee meets every Monday at 5:30 PM. Please email jiwamoto@ucsd.edu to receive the Zoom link if you are interested! Click the image above for a link to the Facebook event!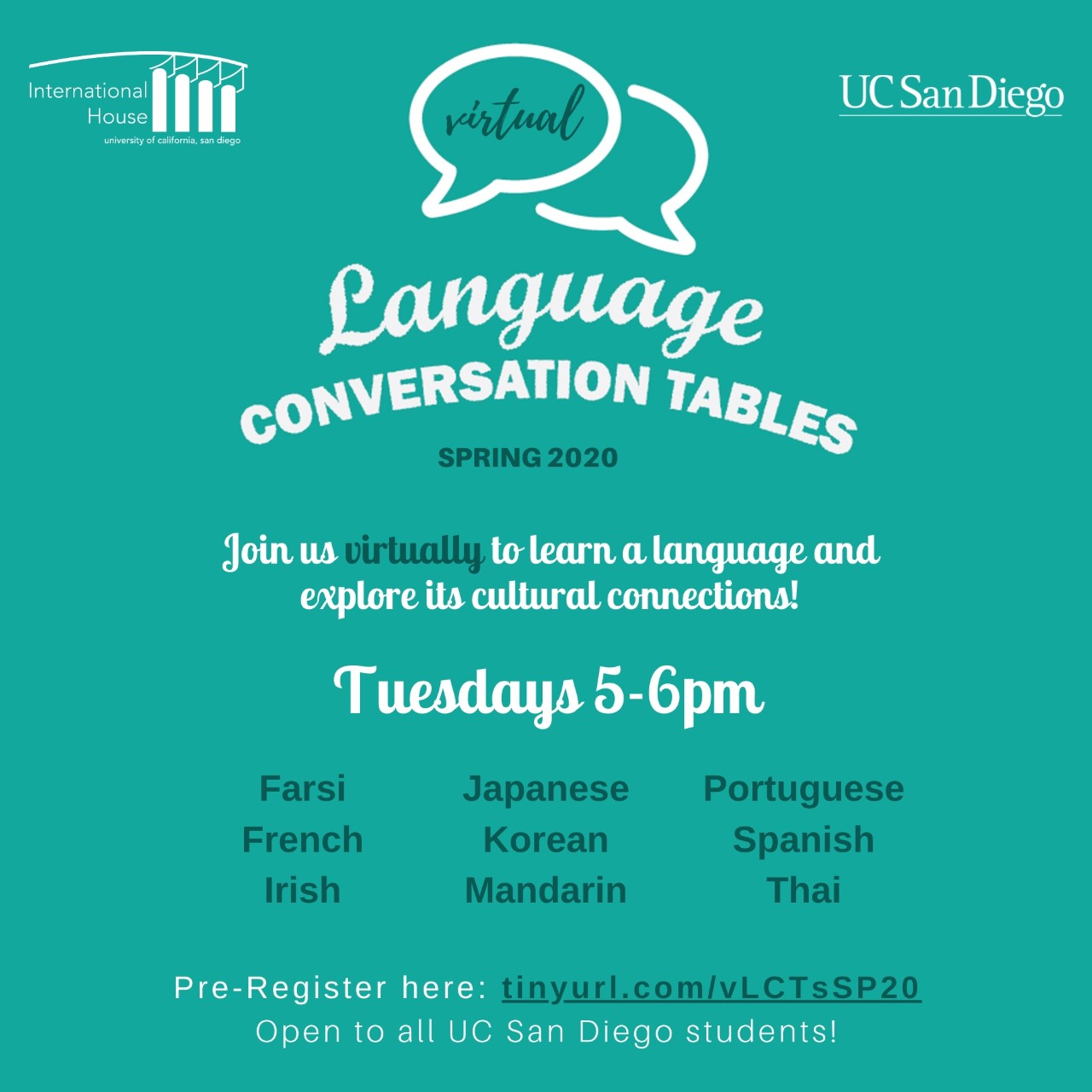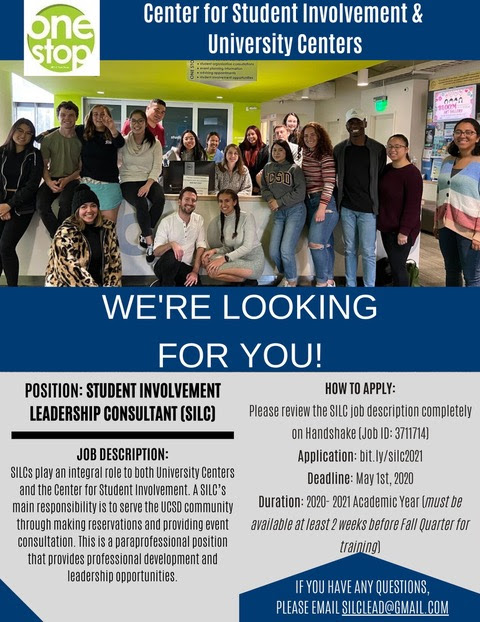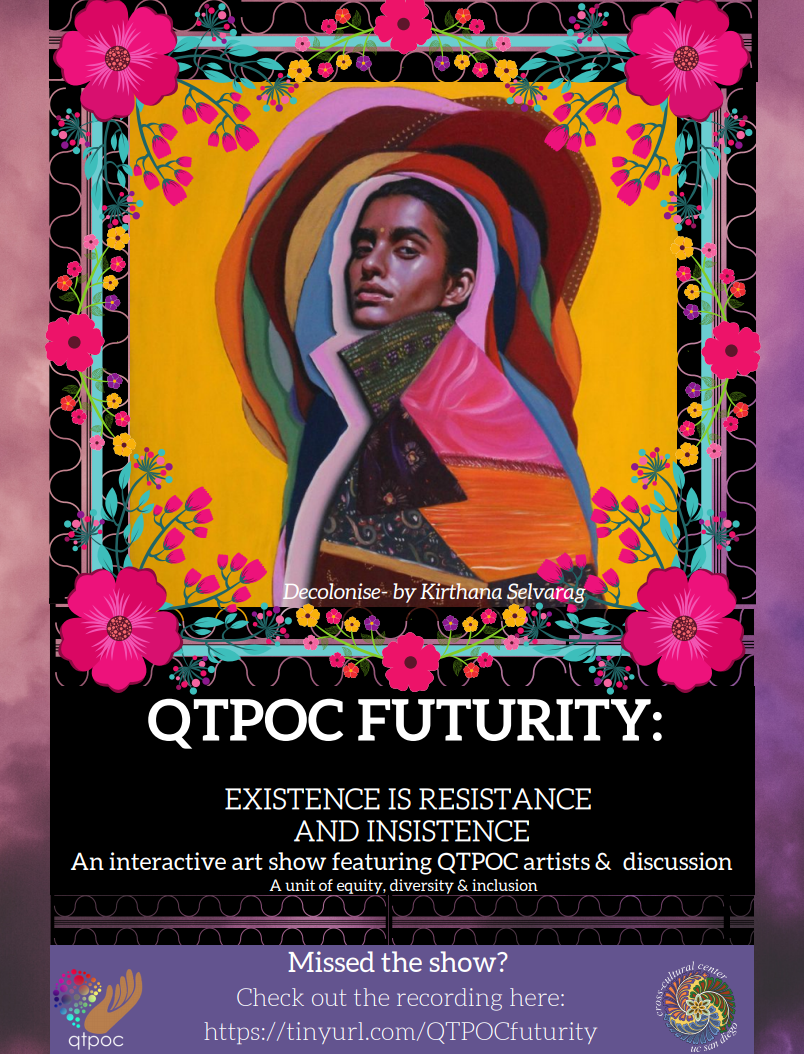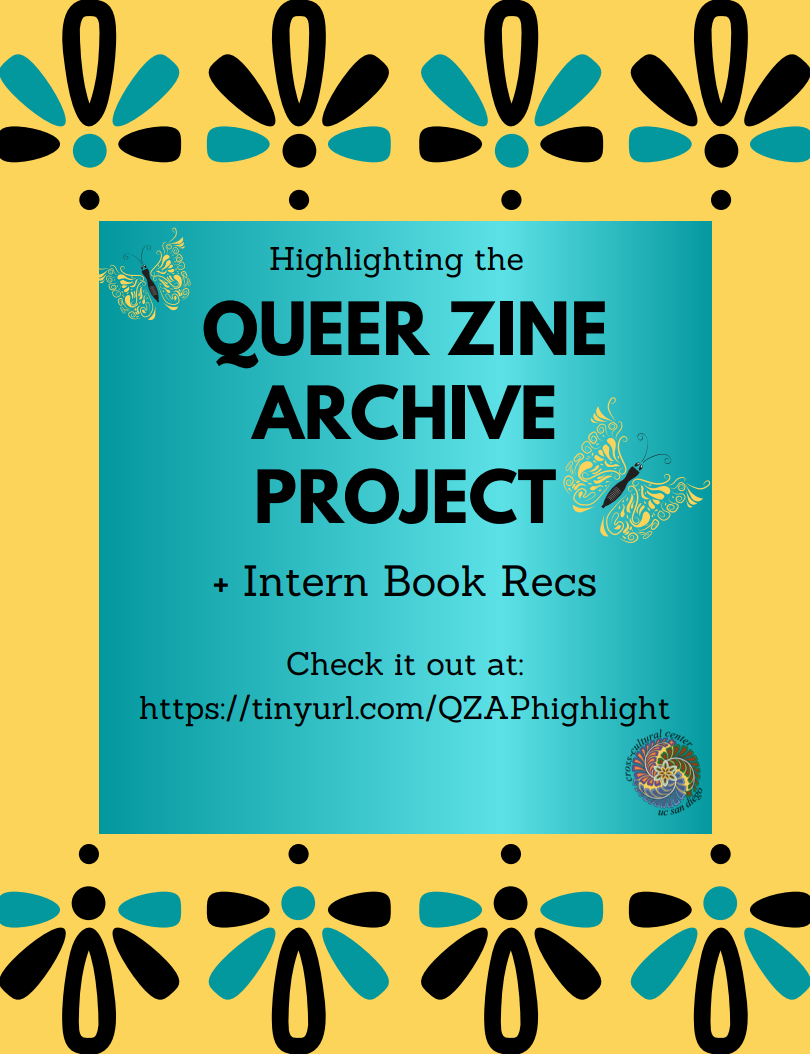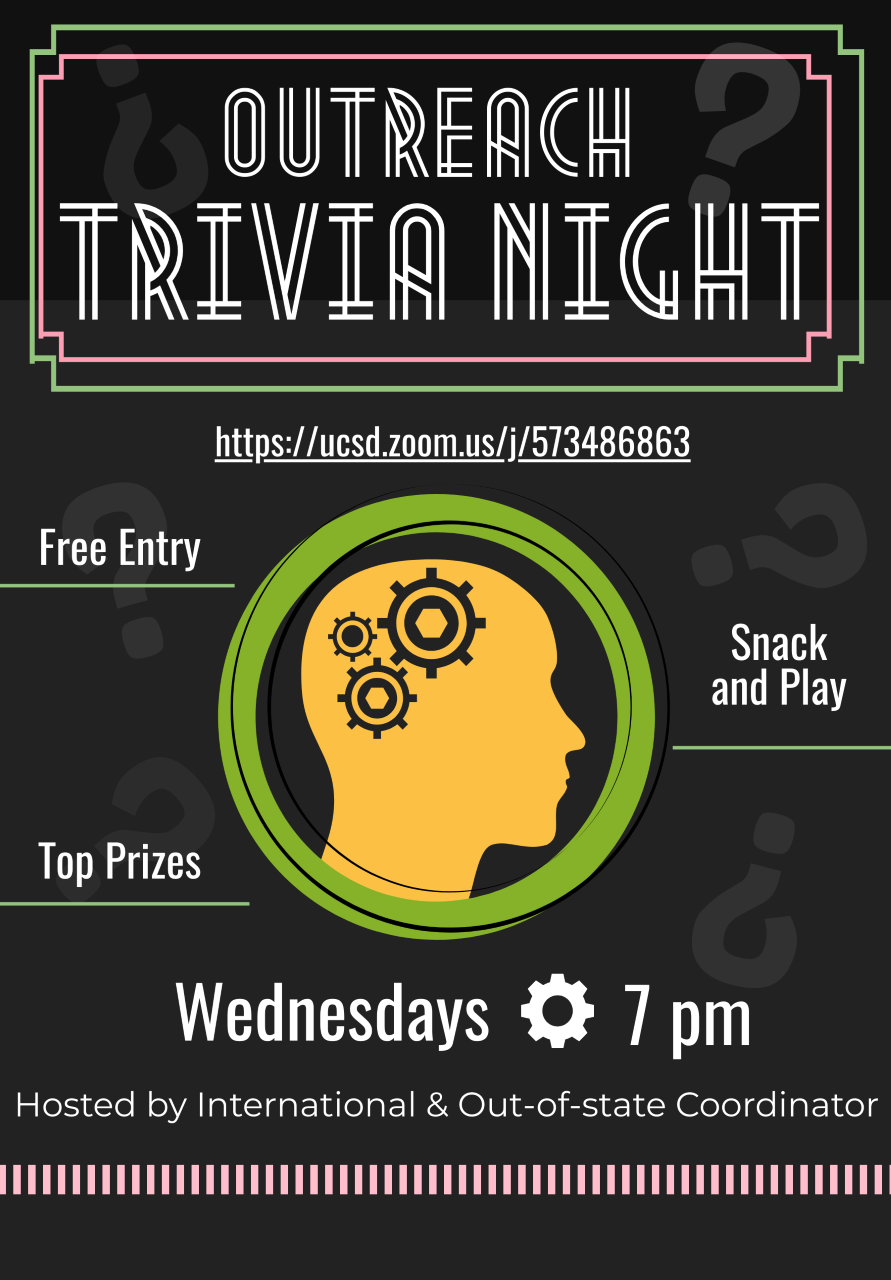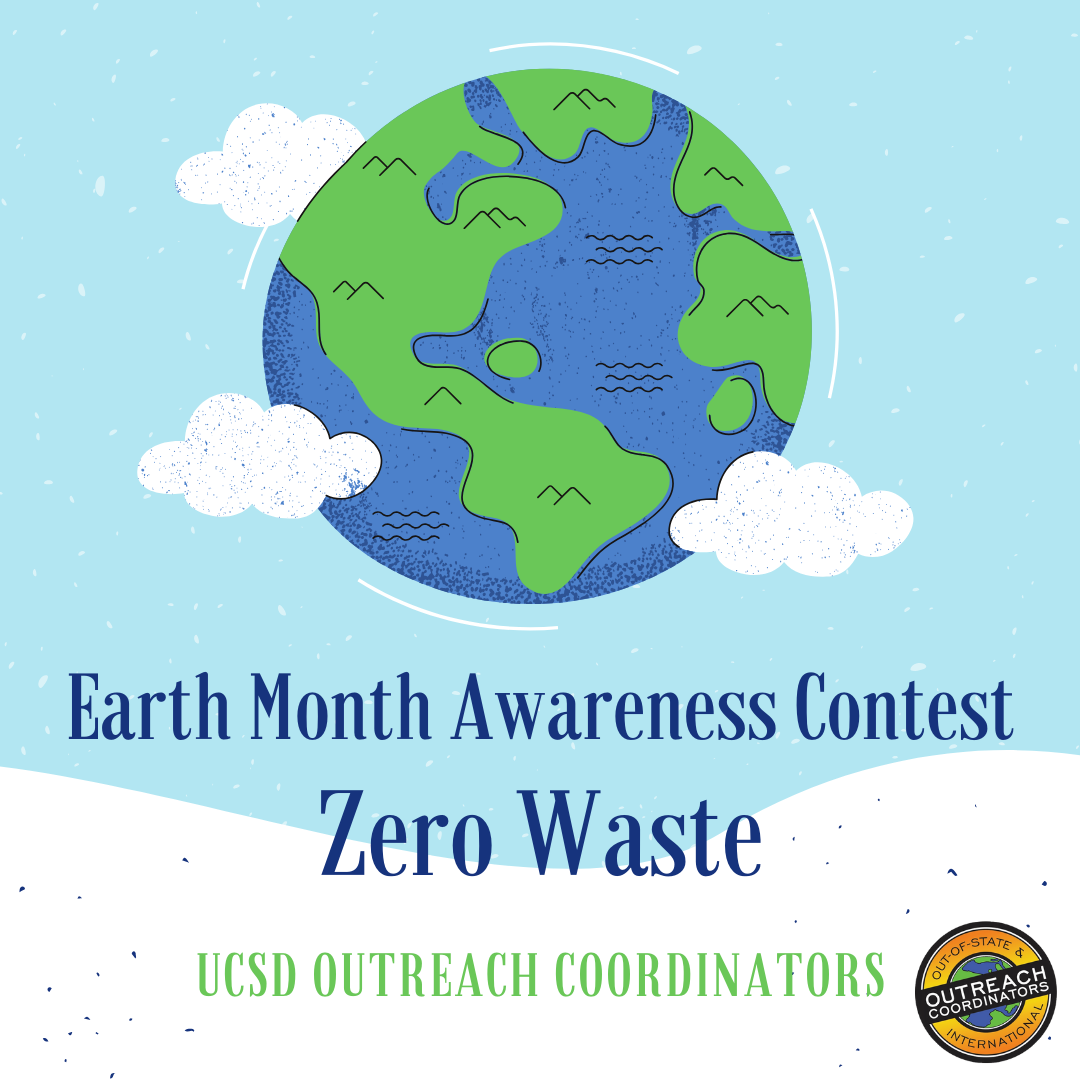 Earth Month Awareness Contest
Date & Time: April 20 - May 15
Location: FB/ and IG @ucsdoutreach
With April 22nd, 2020 officially marking 50 years of celebrating Earth Day, the Outreach is launching the Earth Month Awareness Contest to get you away from the screens and to look for simple and eco-friendly changes you can make at home. Starting this week, we will hold four contests to bring awareness to Earth Month and to promote eco-friendly lifestyles.